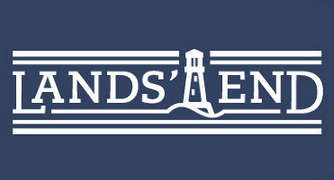 Lands' End

Cashback Comparison & Rebate Comparison
Disclaimer: Any of the trademarks, service marks, logos, names, collective marks, design rights or similar rights that are mentioned, used or cited on CashbackHolic.com are the property of their respective owners.
Lands' End

Store Description:

Shop Lands' End for Women's Swimwear & quality clothing for the whole family. Women's Apparel, Men's Apparel & Kids' Clothing for all seasons. Outerwear & Footwear, too.

Cashback Sites

Credit Card

Airline Mileage

Hotel Points
Cashback
Cashback Site
Bonus
Reviews

8

%
Top Cashback

112 Reviews

5

%
Discover Deals

3 Reviews

5

%
Splender

14 Reviews

5

%
Upromise

32 Reviews
up to

4.8

%
Main Street Shares

2 Reviews

4

%
Active Junky
$5

5 Reviews

4

pts/$
Barclay Card Rewards

Review

4

%
Befrugal
$10

25 Reviews

4

%
Cashback House

44 Reviews

4

miles/$
Chase

5 Reviews

4

%
Citi Bonus Cash Center

4 Reviews

4

%
Glamour Rewards

Review

4

pts/$
Plenti Marketplace

Review

4

%
Purch Perks
$5

Review
up to

4

%
Rebate Giant
$5

12 Reviews

4

pts/$
Wells Fargo Rewards

1 Review

3.5

%
Pennyful
$5

18 Reviews

3.2

%
iConsumer

2 Reviews

3

miles/$
Alaska Airlines

Review

3

miles/$
American Airlines Mileage

Review

3

pts/$
Amtrak Guest Rewards

Review

3

%
Ebates
$5

67 Reviews

3

pts/$
Hilton Hhonors

Review

3

%
Mr. Rebates
$5

58 Reviews

3

%
Saving Star

3 Reviews

3

%
Savings Watch

7 Reviews
up to

3

%
ShopAtHome.com
$5

8 Reviews

3

pt/$
Southwest Airlines Mileage

Review

3

miles/$
US Airways Dividend Miles

1 Review
up to

2

%
CoinRebates

1 Review

2

miles/$
Delta Airlines SkyMiles

1 Review

2

%
Go Cashback
$5

24 Reviews

2

pts/$
Marriott Rewards

Review

2

miles/$
Spirit Online Mall

Review

2

sb/$
Swag Bucks

2 Reviews

2

miles/$
United Airlines MileagePlus

Review

1.6

%
iGive

1 Review

1

%
Hawaiian Airlines

Review

1

pt/$
JetBlue Shop True

Review

1

pt/$
Virgin America Elevate Fly Store

Review
$

0.015

eqv
Memolink

Review