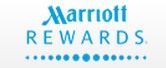 Marriott Rewards - ShopMyWay Cash Back Rewards Program

View a list of all the merchants in our cash back rewards program. Select a merchant and start shopping and earning cash back rewards now!

Marriott Rewards has 352 cashback stores and has no rating yet. 11 out of 352 stores (about 3%) have the highest cashback rates in the market.
Marriott Rewards

Cashback Shopping Site Review