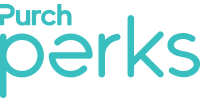 Purch Perks has 332 cashback stores and has no rating yet. 30 out of 332 stores (about 9%) have the highest cashback rates in the market.
Purch Perks

Cashback Shopping Site Review





Stay Away. on January 19, 2017
These guys are just a joke. First the advertise the cashback levels that turn incorrect after you buy. Second, a half of your purchases never show up and they do nothing to fix that. Simply a big hype joke. Respect yourself and use reputable cash back operators.