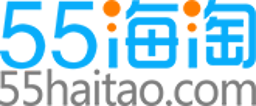 55Haitao has 1561 cashback stores and has an average rating of 7.5 out of 10 based on 2 reviews. 394 out of 1561 stores (about 25%) have the highest cashback rates in the market.
55Haitao

Cashback Shopping Site Review





Ann on June 07, 2018
very good





Aliyahs D on June 02, 2018
Do not use!!! They do not respond to inquiries.