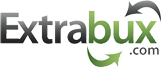 Extrabux.com: Compare Prices with Cash Back and Coupons

Save money on millions of products from thousands of top online stores at Extrabux.com with comparison shopping, cash back, and coupons.

ExtraBux has 14 cashback stores and has an average rating of 4 out of 10 based on 39 reviews. 0 out of 14 stores (about 0%) have the highest cashback rates in the market.
ExtraBux

Cashback Shopping Site Review





Elias Deodessa on December 24, 2016
DISHONEST!!





Wendy on January 12, 2016
I got all my cash back so far from extrabux. I requested payment, one 400+ bill and one 200+ bill, and received them timely.





Ummmm... on August 02, 2015
Do not use!!! They do not respond to inquiries & do not give you the cash back you are owed!!!





David on May 11, 2015
So terrible service. I havd more than 1k cash earning. And I requested for the cash payment for more than 2 month. Still processing. I tried to email them, open tickets, but never got respond! Trust me, please leave this web. It is a scam web.





Anh on March 31, 2015
Its a scam, they owed me almost $300, I already requested the payment but NO Action from them, they didnt pay me the available cash back, and never reply to my email. Worst Cash back site ever. People please stay away from this site, Ebates is much better.





Users on January 23, 2015
No reply on questions asked about the cashback on my account. Basically, this site is not operating anymore. DO NOT USE!





Darla on October 19, 2013
Still waiting after a month for my over $200 of cashback. I sent 3 emails plus all the required order information and it still shows as pending. Do not - and I stress - do NOT trust this company.





Maxim on October 11, 2013
This company - cheats. I earned more than $ 40, but they still haven't sent my check. They don't respond my emails. Stay away from this website.





John on September 19, 2013
go with another site...





Scott275 on September 17, 2013
I left a review on this extrabux on April 01, 2013, that indicates I gave them 3 stars. I cannot imagine that I gave them 3 stars. I believe that I my review defaulted to 3 stars because I must have failed to adjust the rating. I never received any money from them and they owe me about $11. I also wasted a lot of time trying to contact them to straighten things out. I believe this company scammed me and that is why I only give them one star rating.





Kalena on August 10, 2013
Extrabux is a fraudulent cash back site.after you request your payment ,they delete your account immediately!! they don't respond any emails, Stay away from them





Annika on June 28, 2013
For some websites, I have to say it's good. Like Nine West, ExtraBux promises 6% cashback, and it did so. But for some specific websites, it's just a trap!!!!!! Trust me, try Priceline on this website. You will see 4% cashback, which was what I believed they would give this amount to customers. However, after the transaction, I just got $6 for a $889.7 order. So I ask customer service what's going on. They just reply that there is a certain restriction of Priceline order. I will never trust this website ever!!!!!!!!!!!!!





Colin on June 21, 2013
I have purchased thousands of dollars worth of merchandise from 6pm.com through extrabux. They are refusing to pay rebates on about 25% of those purchases, claiming I didn't click through their site. This isn't true. These guys are thieves. Their customer service is TERRIBLE. They claim to not have any phone support and will not call you to try and resolve problems. They are very slow to respond to email. Do not bother with these guys. Try CashBackHouse - a much more reputable company that provides larger rebates for most of these stores.





Charles on April 25, 2013
Always received perfect service form them they pay out on time and I've never had to complain or email them about anything. I have been using them for 4 years now.





Olia on April 12, 2013
5 of my purchases from ASOS now have status "returned" but actually they haven't been returned! Cheaters! Had the same problem with another purchase a while ago, asked them about the reason and they replied but it was just a general reply and I never got money for that purchase as well! Now I bet they get money from ASOS but just don't want to make payments!





Scott275 on April 02, 2013
Based on my experience this Extrabux.com seems to practice a "carrot before the horse" technique. Such that they gave me $5 for signing up, but do not allow you to take it out until I get $5 more cashback from purchases. Then they only allow the smallest cashback item to provide cashback and the larger cashback items are left as Pending and unconfirmed, and eventually deleted. . .Contacting them basically results in "we will get back to you on that", but no effective results. . .I spent too much time and wasted cashback on them. . .





Mitch on February 22, 2013
These people didn't pay me the $40 they owed me and they don't respond to emails. You would have to be crazy to use them for cashback. Stay Away!





User5432 on February 16, 2013
have had no problems with this site. cashback was credited





Rebates_reviewer on December 27, 2012
Stay away from them!! Our purchase from vitacost was anulled. First it showed pending; after 10 days, they took it off saying ALL purchases made between "such and such dates" were not eligible for cashback. Never was there such a notice or warning on the link when we clicked on it. Lost $16+ in one transaction right there. How come we got cashback from vitacost at MrRebates during the same period of shopping??? They don't reply to email and there is no phone contact.





Ben on December 21, 2012
Purchases appear. but they refuesd to make the reward available. Now after a year (can you believe that???), still nothing. They do not reply to emails. Bad, fraudulent.





Elizabeth on November 15, 2012
Extrabux even deleted all my comments on their wall in order to hide their wrong doing. Check out their reviews on BBB before using them (they score a C+!)! I filed a complaint against them on BBB. Here's my case: I made 2 purchases at points.com through extrabux (2x $575 purchases). Purchases never show up and after contacting extrabux they made the amount confirmed and then available. When I requested the payment, and it showed 'processing' for almost 2 weeks and I contacted them about this and they said, 'we never get approval from points.com'. Who on earth knows whether they have ever gotten the $ from points.com.





Alucard on October 23, 2012
Pretty good cashback site.





Jen on October 09, 2012
I haven't had any problem. I had used ExtraBux for cashback from eBay, but eBay has stopped cashback against third party (not only ExtraBux but also every single third party's cashback websites). Such a sad story! So I don't have so many opportunities to use ExtraBux now. Only very few times.





Ss on September 02, 2012
Purchases do not appear. They do not reply to emails. Bad, fraudulent.





Pstoops on August 09, 2012
This website works great every time I use it, and I have received all of the cash back rebates promised. I love it!





Tall6ft5 on July 16, 2012
Such a competent shopping site. They never fail to send an e-mail confirming the amount of the rebate earned so you know that it has been credited to your account. I have been using for at least seven years and have built up a nice nest egg.





Reviewer on March 30, 2012
Great site. Customer service was great and fast to respond. Cashback was in my account automatically and haven't had a problem since I joined.





Anonymous on February 19, 2012
fraud website. does not reply to email. posts wrong cashback. the cashback advertised for far more than normal to lure customers. But they never reply to emails and post wrong cashback. fraud. I am going to complain to BBB and US government





Matt on February 13, 2012
Saves me tons of money everyday. Check extrabux first before every online purchase.





Eugene on December 22, 2011
Extrabux is a fraudulent company. They still owe me as much as $258.60 (I am not kidding!) for purchases they acknowledged (!) I made through their site. They refuse to post cashback, and, after my repeated inquiries, they stopped answering my emails altogether. And email is the only way to get in touch with them – they don't publish their phone numbers anywhere. Stay away from this company; make your purchases through a site that may not promise you the moon, but one that actually pays what it promises. MrRebates, BigCrumbs, Ebates and ShopAtHome are all reliable. Extrabux (and its sister site BargainMatch.com) are not! Stay away from them!





Wink on November 27, 2011
I've been using Extrabux for years and I love it. I've never had a problem like on other sites. Once the cash back from an order didn't show up but I emailed customer service and got a reply the next day. The cash back showed up about a week later. They just added a box on the front page that says I've earned over $160 since I've been using Extrabux. Gotta love that! Try it - you'll like it!





Souffle on November 13, 2011
The cashback I had earned mysteriously disappeared from my account. Luckily for me, it was just one purchase. Unfortunately for Extrabux, they just lost a potential user.





Rsimon on October 27, 2011
Paid the first month Cashback but then mysteriously stopped adding cashback to my account, they owe me about $3000, Numerous emails and nothing, and now they don't even reply to me !!!!!! Beware SCAM !!!!!





Mike on October 08, 2011
I use all the time. Especially good for booking hotels via Hotels.com from Extrabux: get 5% cash back plus 1 free night for every 10 (as Hotels.com frequent guest member).





Chander on September 27, 2011
I received email the cash back deposited in your account but after that I sent 3 emails and they are not responding.its scam





Rong on February 26, 2011
I like ExtraBux, I get the cash back quickly. When you search for the shops, the cash back percentage appears in the drop down list. Very convenient.





Ray on February 25, 2011
I had some issues with the referral gift cards. Requested last year and never get it. Send them several emails and get no response at all...disappointed. Other than that, it is okay.





Cashbackholic.com on February 22, 2011
The initial cashback rating is based on the provider's popularity, the number of cashback stores, cashback rates, customer service, user interface, and other relevant factors. A user should treat our comments more like a general guide than a review.