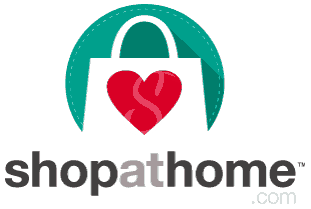 Over 800 Grocery Coupons and 100 Restaurant Coupons from ShopAtHome.com

Coupons, Grocery Coupons and Restaurant Coupons all in one place - Double Savings with Coupons & Exclusive Cash Back - ShopAtHome.com

ShopAtHome.com has 3242 cashback stores and has an average rating of 6.5 out of 10 based on 6 reviews. 387 out of 3242 stores (about 12%) have the highest cashback rates in the market.
ShopAtHome.com

Cashback Shopping Site Review





Ajai on September 04, 2017
I got my transactions and cash back missing from the site and when contacted the CS, there is no reference to my account..





Tony on May 07, 2016
When you wanna use this shopathome, THINK TWICE! They simply ignore your big purchases (and any of the missing cashback requests) and delete your account after that!!





Mike on April 22, 2016
Great stores, easy to use, low payout minimum. My favourite cashback site





Michael on November 22, 2015
I use shopathome regularly. I recently bought a northface jacket through shopathome and received the highest cash back for it than anywhere else. I will definitely use shopathome this holiday season and get myself a present with my Cash Back.





Jessica on November 21, 2015
I have always had great experiences with ShopAtHome. I use them for a lot of my holiday shopping and I rarely come across an online store that they are not associated with. I love their incentives for using them and their customer service is very helpful. I would definitely recommend them to friends and family!





Gia on November 20, 2015
Shopathome is one of the best cash back sites I have ever use! I have had them for almost 2 years and not only earn cash back on my online orders but the bonus cash back deal are a huge incentive! PLUS points are accumulated in ADDITION to cash back that can be redeemed for free gift cards! I shop online 95% of the time and have never had an issue with any of my credits and I love the fact that I can track my online orders as well prior to the cash back being placed in my account. I have recommended this site to many of my friends!