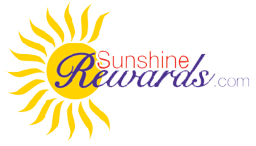 Earn Rewards for Reading Email, Shopping, and Surfing at Sunshine Rewards

The hottest way to earn rewards on the web. Earn rewards by surfing, reading email, shopping, and signing up for offers. Find cash back shopping, coupons, and discounts.

Sunshine Rewards has 1002 cashback stores and has an average rating of 7.3 out of 10 based on 19 reviews. 154 out of 1002 stores (about 15%) have the highest cashback rates in the market.
Sunshine Rewards

Cashback Shopping Site Review





Ashleigh on August 07, 2017
I have been a member of Sunshine Rewards for seven years now and I LOVE this cash back site! For me I appreciate that I can not only earn money by shopping and taking surveys, but they offer fun contests throughout the year where you can win extra account credit, prizes and gift cards. If I am not in need of much shopping during a certain time period I can still be earning money with all the different surveys they offer. That is super helpful to me! I can earn to save up for Disney gift cards to help me stay on my vacation budget or I can save up for Amazon gift cards to use for Christmas shopping which is a huge help in my savings budget as well!





Malinda on March 09, 2017
Please keep thnwiorg these posts up they help tons.





Elaine on February 19, 2015
I really love Sunshine Rewards. I am not a heavy survey taker nor a big shopper. In 6 years I have earned over $500 in rewards, which I cashed into Disney gift cards for our various Disney trips. I have made super member a couple of times, which allows you to earn even more rewards. Please check out Sunshine Rewards.





Russell on February 04, 2015
I have been a member of Sunshinerewards for a few years now, but only active on the site for the last 2 years. I got into it to try to earn some extra Disney Gift Cards, but they have lots of cashout options available. My original goal was to earn about $50 a month so I could get $600 a year for Disney, and I am usually meeting or exceeding that goal. With their survey light system, you can see what surveys members are successfully getting credited for, so you can decide where to spend your time. Furthermore, they have many different survey companies represented, so you can decide which to try. I usually go on for an hour while I eat lunch and for another hour in the evening while watching TV, and complete 3 or 4 surveys a day. Things get slower at the end of the month, but overall you figure out how to best spend your time. I do not do much online shopping, but for those who do you can earn quite a bit. Furthermore, they have contests throughout the year to win prizes, gift cards, or account credits, as well as benefits if you earn higher levels per quarter. All in all, a fun way for me to spend a little time to save some money on our yearly trips to Walt Disneyworld.





Tricia Meyer on January 29, 2013
Just wanted to weigh in to respond to a couple of the reviews below that suspected we were posting fake reviews. The reviews below ARE from our real members. The reason so many of them popped up at once is because we posted this page from our site and told people that they could come leave reviews here for us. But we didn't entice them in any way or tell them what to post. I'm sure that we have our detractors as well, but our loyal members do tend to stand up for us whenever they have the chance!





Jarren on September 17, 2012
Just received my new jacket last week from Jafrum. It was good and I am excited to wear it next month in a trip. I would glad recommend Jafrum to my friends since the gears that they offer are really good.





Amanda on May 19, 2012
I absolutely love this site. I am a member of several cash back sites and this one has been the best for me. They have many daily surveys to complete and lots of mercharts to shop from and earn cash back. I have been able to earn many gift cards to take with me on my Disney vacations.





Matthew on February 12, 2012
Aside from Paul, every one of these comments appears to be a shill for SunshineRewards. Like the reviewer before me, I, too, would be very wary of dealing with a company that resorts to these types of practices. Be careful.





Paul on September 13, 2011
8 comments suddenly appear on August 12 and another on the 14th, all of them glowing recommendations that are strangely similar. Hmmm. I smell a company that is faking it reviews. Would you use a company that is dishonest like this? I wouldn't.





Jan on August 14, 2011
customer service is truly outstanding. I've never received any spam in the year that I have been a member.





Jessica on August 12, 2011
I've tried a lot of cash back sites, but SunshineRewards is the only one I have kept going back to. I've been a member for a few years and have found that it's easy to earn. I like that there is a forum full of great people with tips to make it all easier and the contests the owner frequently runs are really fun to participate in.





Susan on August 12, 2011
Member for 4 years. I cannot say enough good things about this site. They are honest and offer many earning opportunities. Just got finished taking a Disney vacation with (2) $500 gift cards in my pocket for Disney from Sunshine rewards!!





Stephanie on August 12, 2011
I've been a member since January 2007. I have had great success with this site. There are numerous opportunities to earn money without having your information sold or receiving spam. The owners of the site are active and are always looking for feedback and ways to improve the earning experience. Because of this, you can feel confident that this site won't be going anywhere.





Mary Lynn Rodgers on August 12, 2011
Best cash back reward site on the internet! Superb customer service and hundreds of opportunities to earn. If you're not a member you're missing out on something very special!





Sammie on August 12, 2011
I've been a member since the very beginning. I have had huge success and highly recommend Sunshine Rewards!





Karn on August 12, 2011
I have been a member since October 2006. The owner is constantly looking for new ways for members to earn and is always available to answer questions and troubleshoot. My favorite rewards site.





Sarah on August 12, 2011
I have been a member of Sunshine Rewards since June 2010. What really separates Sunshine Rewards from other rewards sites is the customer service. The owner of this company and her employees are wonderful. They answer questions quickly and care about their customers.





Cate on August 12, 2011
I have been a member of Sunshine Rewards since June 2005. Management frequently asks which merchants and types of coupons the members want and work very hard to meet these requests. Besides coupons, there are also limited time increases on shopping based on the time of year - Back to School, Christmas shopping, Valentine's Day, etc.





Cashbackholic.com on February 22, 2011
The initial cashback rating is based on the provider's popularity, the number of cashback stores, cashback rates, customer service, user interface, and other relevant factors. A user should treat our comments more like a general guide than a review.