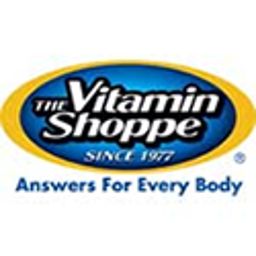 The Vitamin Shoppe

Cashback Comparison & Rebate Comparison
Disclaimer: Any of the trademarks, service marks, logos, names, collective marks, design rights or similar rights that are mentioned, used or cited on CashbackHolic.com are the property of their respective owners.
The Vitamin Shoppe

Store Description:

Great prices and free shipping on orders over $99 at VitaminShoppe.com. Shop our huge selection of vitamin, nutrition, and alternative health supplements.

Cashback Sites

Credit Card

Airline Mileage

Hotel Points
Cashback
Cashback Site
Bonus
Reviews

9

%
Giving Assistant
$5

32 Reviews

9

pts/$
Marriott Rewards

Review

9

%
Simply Best Coupons
$5 first order

31 Reviews

8

%
Splender

14 Reviews

7

%
Nanoosa

26 Reviews

6.5

%
Pennyful
$5

18 Reviews

5

pts/$
Barclay Card Rewards

Review

5

%
Cashback Zoom

9 Reviews

5

%
Citi Bonus Cash Center

4 Reviews

5

%
Glamour Rewards

Review

5

%
Upromise

31 Reviews

4.5

%
Savings Watch

7 Reviews

4

miles/$
Alaska Airlines

Review

4

miles/$
American Airlines Mileage

Review

4

pt/$
Southwest Airlines Mileage

Review

4

miles/$
US Airways Dividend Miles

1 Review

3

%
Befrugal
$10

25 Reviews

3

miles/$
Delta Airlines SkyMiles

1 Review

3

miles/$
United Airlines MileagePlus

Review

2

%
Cashback House

44 Reviews

2

%
Go Cashback
$5

24 Reviews
up to

2

%
Rebate Giant
$5

12 Reviews

2

sb/$
Swag Bucks

2 Reviews

2

%
Top Cashback

112 Reviews

1.9

%
Green Back Street

8 Reviews

1.8

%
Dollar Dig
$5

22 Reviews

1.2

%
Main Street Shares

2 Reviews

1

%
Ebates
$5

67 Reviews

1

%
HooplaDoopla.com

6 Reviews

1

%
Mr. Rebates
$5

58 Reviews

0.4

%
Coupon Cactus

21 Reviews
$

0.01

eqv
Memolink

Review